Everything Bared

by
Kristine Cayne
Description:
Two polar opposites--she's kinky, he's uptight--discover they share a taboo desire that may destroy both their futures.
Firefighter Dani Harris has always wanted a family, but doesn't think it's possible because of her demanding, high-stakes career. Her sex life is as high-adrenaline as her job, and that's just one more thing that makes her unsuitable to be a wife and mother. Her secret kink--exhibitionism--has gotten in the way of more than one relationship. Will she ever find a man who not only shares her wild fantasies, but loves her for them?
Burdened with ensuring the success of the struggling family business, William Caldwell IV needs a wife suited for a CEO--one with money and connections, who can manage his busy social life and raise their 2.5 children. He's got everything all mapped out, but when he meets Dani, a woman who's every kind of wrong, she taps into desires he's only half-recognized and long-suppressed. Suddenly his carefully crafted five-year plan feels as confining as a straightjacket.
As Dani and Will's sexual experimentation escalates, they test the limits of polite society by baring all and risking exposure--an exposure that could cost them their reputations and careers.
Erotic romance, 18+
Excerpt:


"Let's go inside," William said, taking her hand.
Dani tugged on his arm. "Can we stay here? I love the view."
He looked around. The sun had set and, except for the light from the candles on the table, the balcony was dark and private. When he nodded, she stepped behind him and grabbed the hem of his muscle shirt. As he stared out at the lights shimmering on the waters of Puget Sound, she slipped the white cotton over his head, tracking its progress with light kisses along his spine, up between his shoulder blades before reaching his nape.
"God, you have a sexy back," she said. "I never imagined you'd be so ripped under all those fancy suits."
He leaned into her touch as her fingers continued to play over his back and down his sides. "I work out a lot," he said, just to say something.
"Whatever you're doing, keep it up." From either side, her hands shifted to his front, gliding over each rib, shaping the contours of his abs. He held his breath as they moved lower.
With her near, he had no problems keeping it up. She drove him crazy with her sexy smile and her teasing tone. Since she'd moved into his condo, she'd consumed his thoughts, this woman who was so wrong for him. He had to have her. Maybe after that he'd be able to concentrate on work, on the issues with the union.
Twisting in her arms, he captured her face between his hands and whispered against her lips, "I want you. Now." Then he kissed his way down her neck, paying special attention to the spot right below her ear. She shuddered and arched into him.
So good. His hands gripped her ass and he yanked her against his straining cock. She rolled her hips against him, the added pressure making things both better and worse. His hand went to the tie on the side of her dress that, from what he could tell, held the entire sexy ensemble together. Lifting his head, he held her gaze as he pulled on the string. The front of the dress swung open, laying bare her gorgeous breasts—and her equally naked body.
Bending his knees, he cradled her breasts and closed his lips over one ruched nipple. His tongue swirled, his teeth nipped—and she groaned, the sound uninhibited and wanton. The sound of a pleased woman. When the peak was red and distended, he engaged her other nipple, suckling it before clamping it between his teeth. Her nails dug into his shoulders as she let out a soft sigh.
He pulled her flesh deeper into his mouth. Her belly thrust against his cock and they moaned in unison. He could smell her desire, feel her need. She wanted him as much as he wanted her.
With a final flick of his tongue on her reddened nubs, he dropped to his knees, his hands trailing over her torso, her hips, her tight belly. He slid his hands all the way to her ankles and worked his way back up her muscular calves, the sensitive backs of her knees, her firm thighs, and her perfect ass. Clutching the delicious globes, he drew her pussy to his mouth and got his first exquisite taste of her. Nothing could compare, not even the raspberries or his finest scotch.
A nudge of his shoulder had her widening her stance. Taking full advantage, he speared his tongue inside her, impaling her as far as he could. She gripped his head, her fingers curling in his hair, her nails raking his scalp. Sensations, taste and touch, flooded him. Had sex ever been so good? So all-consuming? And his cock hadn't even entered the game yet.
About the Author:
Award-winning author Kristine Cayne is fascinated by the mysteries of human psychology—twisted secrets, deep-seated beliefs, out-of-control desires. Add in high-stakes scenarios and real-world villains, and you have a story worth writing, and reading.
Kristine's heroes and heroines are pitted against each other by their radically opposing life experiences. By overcoming their differences and finding common ground, they triumph over their enemies and find true happiness in each other's arms.
Today she lives in the Pacific Northwest, thriving on the mix of cultures, languages, religions and ideologies. When she's not writing, she's people-watching, imagining entire life stories, and inventing all sorts of danger for the unsuspecting heroes and heroines who cross her path.
To learn more about Kristine and her stories, visit her website: www.kristinecayne.com
Social Links:
Goodreads
● Twitter ● Facebook
●
Website
● Blog
Buy Links:
Amazon
Tour Coordinator: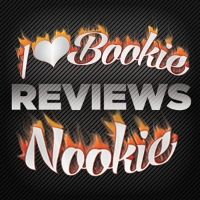 Please check out the other stops on this tour today:
Check out the entire schedule of the 18 Holiday Party Blog Tour stops & participating bloggers HERE.