Layers Deep

by
Lacey Silks
Description:

He needs her to save a friend,
She needs him to plan her revenge.
Their pasts scar them Layers Deep.
Their passion distracts them...
... and distractions can be fatal.

Tristan Cross is battling emotional demons from the past. He lives in a world where trust is earned, loyalties are tested, and love is impossible. That is, until he meets Allie Green. She's the only woman who can help him find a kidnapped friend and to top it off, she captivates him. All he has to do now is persuade her to work for Cross Enterprises, his top investigations firm.

Allie Green is a rookie cop seeking revenge and she's willing to sell her soul to get it. When an opportunity to use Tristan Cross presents itself so does the time for payback. As her vengeance boils her blood she can't keep her mind off her new boss and Allie finds it difficult to keep her employment professional. With the mouth watering Tristan Cross distracting her, she struggles to prioritize an undercover job she's been assigned and her hunger for revenge.

And when you're ready to give up your life to save someone else, distractions can be fatal.

Note: This book is the first part of a Trilogy that is designed to be read in order. Tristan and Allie will get their happy ending but not until book 2 and 3. This book contains a cliff hanger ending you will not expect. A prequel to the series which can be read alone is Dazzled by Silver.

Warning: This title contains erotic situations, and graphic language. Intended for adult audience 18+.
Review:
I had the honor of receiving this book as an ARC for an honest review.
Layers Deep is defiantly one of my favorites!!
Allie Green is a cop from New York who grow up protecting her mother and seeking revenge on the one man who she despises. As a child, Allie watched as this man treated her mother horrifically and destroyed her family, but at the time she was too scared to stop him. She now knows, as an adult that Tristan Cross the only man who can help her.
Tristan Cross.. What can I say about this hottie hero… Tristan, his brother Jullian, and their cousin, own and operate a security company. Everything from private security, home alarms.. Everything. Tristan's side of the company.. Specializing in undercover operations to stop human sex trafficking, he needs her help to save his ex who was kidnapped and about to be sold.
When Tristan seeks out the help of Allie, he convinces her that if she works undercover with him, that he will protect her mother from the evil who still hunts her. Only, that isn't the only thing Tristan seeks… these two begin a hot and heavy relationship and can't keep their hands off each other!!
Finally agreeing and entering the world of undercover, Allie is brought to the scene of a trafficking auction and she is sold. Luckily things go according to plan and she is still in the protection of Tristan and his team. Through a series of twists, Allie lucks out and find the girl she is looking for, Kendra. After helping her escape she finds herself in a heated brawl with the kidnappers.
I really can't say anymore without giving spoilers, so I will have to stop there but know that this book leaves with a MASSIVE cliff hanger! One where you are screaming at your kindle and upset the rest of the day! GRR! Even though I was upset with Lacey Silks for that, I cannot wait to read book 2 and will be adding Allie and Tristan to my favorites list!!
About the Author:
Lacey is an Author of Erotic Romance. Her stories come from her life, dreams and fantasies. She's a happily married wife with two kids. Lacey likes to make her readers blush and experience the story as if they were the characters. Drawing on the reader's most sensitive emotions through realistic stories satisfies her more than… …ok not really, but you get the point;) She likes a pinkish shade on a woman's cheeks, men with large feet and sexy lingerie-especially when it's torn off the body. Her favorite piece of clothing is a 'birthday suit'.
Social Links:
Website
●
Twitter
●
Facebook
●
Goodreads
Buy Links:
Amazon
Tour Coordinator: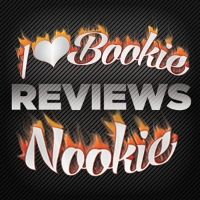 Please check out the other stops on this tour today:
Check out the entire schedule of the 18 Holiday Party Blog Tour stops & participating bloggers HERE.